Chastity Belts found in Europe
Submitted by: Kanuni
Many thanks for your excellent web page where I have been lurking for nearly 1 year. I feel it is time for me to make a contribution as I mentioned to you on IRC last night.
On a recent trip across Europe I came across a few Items that might interest your readers.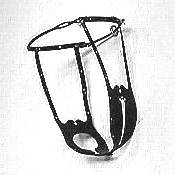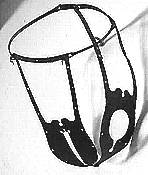 This is a front and rear view of a chastity belt from Marksberg Castle near Frankfurt am Main Germany. The belt is reputed to have be a centuries old family heirloom.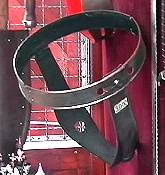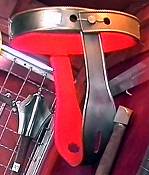 These photos were taken in a workshop in Prague which makes reproduction armaments. The 3000 Korunu price tag translates to about $90 US. the female belts were at K 2500 each - so a little less. The artisans there were very keen to make any thing to any design!
Thanks again for your web page
Kanuni
---
[ Back for more chastity links belts and devices ]
Page last updated 98-Mar-20 by: Altairboy@aol.com