Tollyboy Products Now Accepting Orders
Submitted 99-Oct-20 by: Richard Davies, Tollyboy Products
Altairboy:
Please let your readers know that Tollyboy Products is back and running and taking new orders. It is our intention to continue the Tollyboy Brand name, and the tradition of quality established by Hal Higginbottom.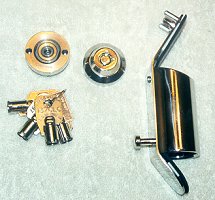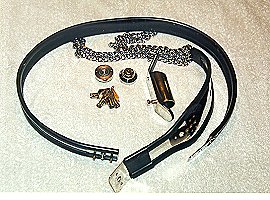 I have taken over operations of Hal's business, and to the best of my knowledge, all orders known to be outstanding at the time of Hal's death have been completed. I was fortunate enough to be apprenticed to him, and am now engaged to continue the Tollyboy Product name, making stainless steel male and female chastity belts and collars.
Check out our website: http://www.tollyboy.com/ or give me a ring by telephone at 44 (0) 114 237 3508.
Richard Davies
Tollyboy Products International, Ltd.
---
[ Back for more chastity items ]
Page last updated 99-Oct-20 by: Altairboy@aol.com